Staff Credentials: How to Keep Your Team up to Date
Posted on

September 14, 2017

in EHR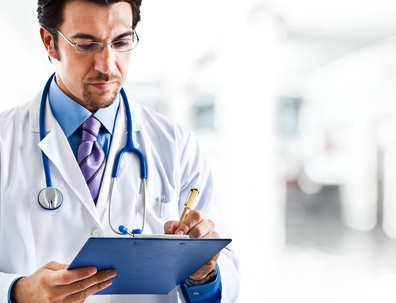 Staff credentials of some sort are required to work in most aspects of medical services. They ensure that staff members are properly trained and certified to carry out the medical services they provide. While some credentials, such as a degree in medicine, are permanent, others may be time limited.
Legal Aspects of Updating Staff Credentials
It is important to update time-limited credentials, ideally before they expire. If a person working with a healthcare provider lets their credentials expire, that person may be breaking the law by continuing to work. There is also the possibility that the healthcare provider who employs the person may face legal problems. The provider could be subjected to a fine for employing a person who is not adequately certified.
The consequences could be even more severe if a healthcare provider is sued and it transpires that one or more of the people involved in the patient's treatment was uncertified. In such cases, damage awards can be very high. It is also illegal for a provider to bill Medicare for treatment that is provided by unqualified personnel.1
Staff Credentials for Foreign Nationals
Foreign nationals may need credentials other than those related to their actual work. They are usually required to have official permission to work and reside in the U.S., typically a visa and an employment authorization document. While the onus may be on individuals to ensure they keep their credentials up to date, employers cannot afford to ignore the issue. It is illegal to employ someone who does not possess the required documentation or whose credentials are not current. Employers can face severe financial penalties for employing people whose permits have lapsed.
Where a healthcare provider employs foreign nationals, that provider will need to apply for an extension of stay if the employee's permit is due to expire.2 It is also important to note that foreign nationals who work in many different healthcare fields require a valid health care worker certification in addition to any other qualifications specific to their discipline. This certification must be valid before any change of status can occur. For healthcare providers, that may mean having to request the certification before assigning a foreign national to a different role within the practice.
Ongoing Training and Certification
In many healthcare services, it is likely that some team members will undertake additional studies or training, leading to additional certification. Many such studies or training courses require people to submit projects, sit for exams or undertake a pre-determined number of hours working at specific activities. Manually keeping track of where various employees are in their respective courses or certification programs can be time-consuming and complicated.
Fortunately, there are software applications available to make that tracking process a lot easier. When software to track staff credentials comes as part of a total EHR system, such as Checkpoint EHR, the tracking process is even easier. Administration personnel can use an interface they are already familiar with to monitor employee certification status, rather than having to use a separate application.
The Checkpoint EHR system automatically triggers alerts when significant dates, such as course or project deadlines, are approaching. Using the system can eliminate problems with lapsed staff credentials.
---
https://www.justice.gov/usao-nj/pr/us-attorney-s-office-files-civil-lawsuit-against-new-jersey-doctor-two-companies