Checkpoint Software Demo
Thank you for your interest! Request a demo with one of our Integrity Support EHR experts.
We're excited to guide you through our Checkpoint software demo so you can learn more about our customized EHR software and support system that has helped so many providers find billing and organizational success within their companies.
With over a decade of hands-on experience in the Behavioral Health practice management and billing industry, we understand how important it is to be able to quickly access and keep accurate and detailed reports. While building our robust software, we made sure to include these features along with many additional convenient tools such as E-Prescribing, Hands-Free Billing, and Cloud-based storage.
In the healthcare industry, we know how ever-changing rules and regulations can be. At Integrity Support, we make it a priority to be on the cutting edge of the current trends and changes within the industry and we work diligently to keep all Checkpoint software users aware of any updates that could affect their daily operations.
At Integrity Support we strive to serve our providers in every capacity that enables them and their businesses to succeed in helping their clients.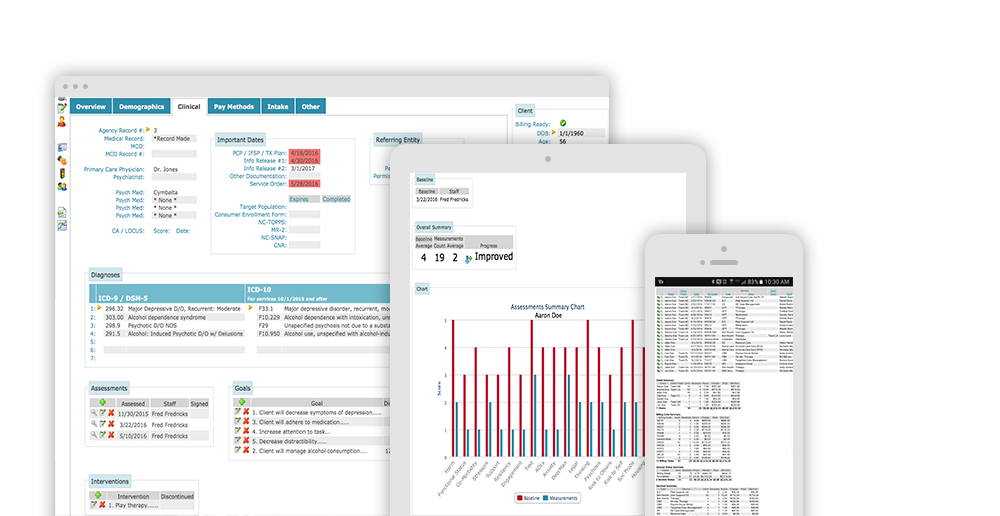 Fill out the form below to receive a demo.
Cloud Based
Access Checkpoint from any computer or device. No software downloads needed!
Important Dates
Checkpoint will monitor for you the expiration dates of various documents and processes that are time sensitive, and then send you electronic alerts as deadlines draw close.
E-Prescribing
Use our E-Prescribing tool to easily and securely create prescriptions for your clients.
Electronic Notes
The Electronic Progress Notes feature has a built-in system to facilitate the "Note Review" process. The "electronic signature" feature eliminates the need to print your notes in order to hand-write your signature.
24 Hour Access
24/7 access allows login at any time to do what you need to do, whether it be day, night, weekends or holidays.
Online Assessments
Online assessments now make it easier and more secure for users to record patient information directly into our cloud-based EHR.
Robust Reports
Checkpoint's Reports gives you immediate access to information, allowing to monitor the data of your clients, staff, claims and finances.
Aurthorization Tracking
The #1 reason for denials is "lack of authorization". It's time you get paid for all of your hard work! Checkpoint's Authorization Tracking system won't let you lose track of who needs to be reauthorized…in real time.
Go Paperless
Store your documents in Checkpoint and eliminate the need for filing cabinets. Upload your client and staff documents directly to Checkpoint where they can be safely stored.