4 Tips to Help Streamline Your EHR System's Workflow
Posted on

December 7, 2017

in EHR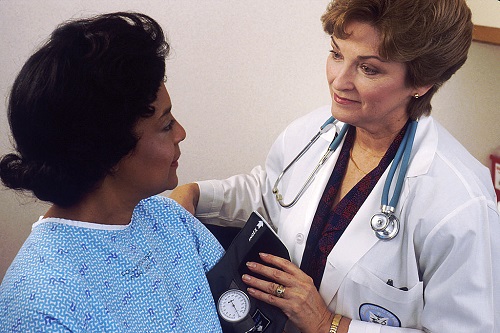 An EHR system is an indispensable tool for a modern healthcare service provider. Despite this, it is not uncommon to hear some healthcare providers raise concerns about their EHR system—concerns often related to workflow. Here are four ways to streamline your EHR system's workflow.
1. Introduce A Feedback System
Letting users explain what they like or dislike about the EHR system your practice is using is important if the best use is to be made of it. You might consider making feedback optionally anonymous. Some users may feel embarrassed about admitting to any problems they are experiencing.
A good feedback system can help to identify problem areas before they start becoming critical hindrances to the efficient running of the healthcare service. Problems identified through feedback can often be resolved by more training.
Many systems will have various levels of customization, and feedback helps the practice identify how best to make use of available options. Sometimes, making changes as simple as modifying a color scheme can help improve workflow.
2. Provide Regular Training Refreshers
Ongoing training often helps to streamline your EHR system's workflow. It is especially helpful when it covers areas of the EHR system that are not often used. Some features may be so rarely used that staff may forget they are included in the system. These features may then be overlooked when they should be used to improve workflow. Problems like these are eradicated through regular training refreshers.
Apart from helping to eliminate problems before they become serious issues, training provides many other benefits that help human resources as well as the practice.1
3. Undertake regular system performance reviews
System performance can degrade over time. Poor performance could be due to increased workload, inadequate personnel resources or limitations imposed by the system. For example, many EHR systems restrict the number of users that can be logged on or cap the number of transactions that can be recorded monthly.
Instead of reducing the amount of time medical personnel spend doing administrative tasks, the system can unintentionally reduce the amount of time medical personnel can spend with patients.
It may be possible to identify why such workflow problems are happening and then resolve the issues. However, if the system is no longer proving beneficial, it may be time to make the decision to replace the EHR system with one that more closely matches the needs of the practice.
It is worth considering a system like Checkpoint.2 Checkpoint EHR has unique features that eliminate many common problems. For example, there is no limit on users, and there is no cap on transactions. This means the system can seamlessly grow with the medical practice.
4. Make sure specific EHR tasks are being performed by the most appropriate people
Bottlenecks may occur when people are asked to do tasks that they are not suited for. Staff with an accounting background are best deployed in accounting roles and ideally should not be involved in tasks like updating patient records, for example.
Smaller practices may find it difficult to separate tasks in this fashion. If that is the case, then investing in additional training is the best way to streamline your EHR system's workflow.
---