What You Need to Know About the Improving Health Information Technology Act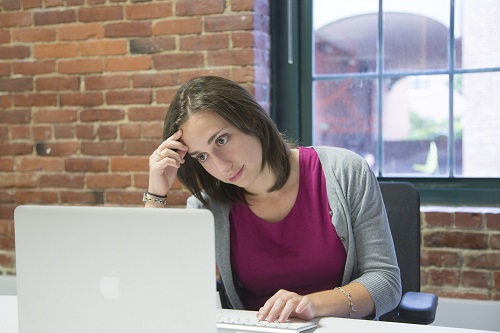 The Senate Committee on Health, Education, Labor and Pensions unanimously passed the Improving Health Information Technology Act in early 2016, and the act now awaits a full senate hearing.1 Given that all Republicans and Democrats on the committee agreed that the legislation should be approved, it is likely to also be approved by the senate.
This article examines the key points for healthcare providers.
Reducing Documentation Demands
One of the biggest burdens for healthcare providers is the amount of time spent on documentation. While the industry recognizes the need for accurate and detailed record keeping, the procedures for updating documents have been controversial. One of the most common complaints is that trained medical staff should be dealing with patients rather than managing documentation.
The Improving Health Information Technology Act hopes to make progress toward achieving that goal by modifying the rules regarding who can complete documentation. One of the key proposals is that non-physicians will be permitted to complete documentation on behalf of doctors.
A Rating System For Health IT Software
At present, healthcare providers have a free hand in what products they use to manage EHR and other medical matters. The proposed legislation will introduce a rating system that will include feedback from users. When the rating system is in place, there may be pressure on healthcare providers to change IT providers. It is easy to envision insurance providers placing demands on physicians to use only top-rated systems.
Health Information Security
Healthcare providers must comply with HIPAA regulations in relation to data security.2 While HIPAA sets out what data must be protected, it does not include a framework that healthcare providers can use to protect data. The Improving Health Information Technology Act aims to introduce a structure that will help maintain the security of patient information that is shared across various data networks.
While most healthcare providers will not have direct involvement in the building of that framework, they will need to ensure that their software providers are able to modify their products to comply with the new model.
Easier Access for Patients to Their Data
The Improving Health Information Technology Act wants to make it easier for patients to gain access to their own data. This may require modifications to existing healthcare IT systems so that patients can log in to a healthcare provider's system to access data. The act requires that such software should be user friendly.
The act also requires that the Department of Health & Human Services must make it clear under what circumstances healthcare providers can exchange patient information. Providers will need to monitor the protocol to make sure they comply with any new restrictions.
Data Security Remains Paramount
While the act seeks to make data exchange easier, that does not mean it compromises security requirements. Since most healthcare providers will use IT products that store data in the cloud, much of the onus for physical data security falls on IT service providers.
Nevertheless many security breaches occur, often through carelessness rather than flawed security systems. Healthcare providers will need to stay aware of any security issues in the implementation of any new legislative requirements.
---
http://www.healthcareitnews.com/news/senate-panel-passes-electronic-health-record-bill-unanimous-bipartisan-vote