Expanding Your Practice: Make Sure Your Business Infrastructure Can Keep up
Posted on

September 7, 2017

in EHR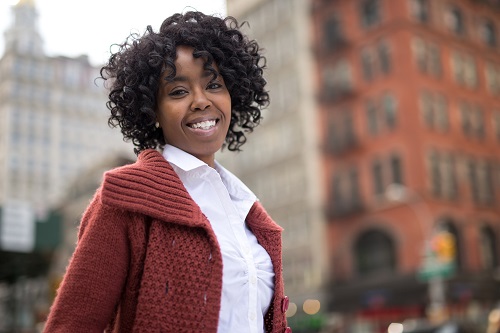 Your IT system is one of the most crucial components of your business infrastructure. IBM rates infrastructure as the key to getting optimal business results, and the company's research has pointed out the importance of cloud technology in modern business infrastructure.1 High-quality EHR systems include cloud technology.
Cloud Technology: The Basics
Cloud technology represents a significant departure from the way IT applications have been deployed and data has been stored. For small to medium enterprises, including healthcare providers, applications have traditionally been stored on individual PCs or on servers with which PCs are networked, and data have been stored in the same way.
Cloud technology involves storing applications and data on secure, remote servers. These servers are usually managed by third-party businesses that have no direct connection with their customers. The servers reside in purpose-built data centers, providing the highest levels of physical and d digital security. Data centers have robust backup systems to ensure data cannot be lost and is always accessible.
Healthcare Provider Benefits of Using Cloud Technology
There are many reasons why cloud technology has become so popular. Using cloud technology removes many of the headaches associated with keeping IT in-house for healthcare practices. Security and integrity of data is critical for many businesses, and arguably more so for healthcare providers.
By its very nature, healthcare requires the collection of sensitive data from patients. When that data is stored locally, service providers must invest heavily in physical and digital security. That investment is no longer needed when a provider switches to cloud technology.
Cloud technology means that healthcare providers' software applications are always up to date, since the applications are stored on the system developer's cloud space. The users in healthcare practices simply log in to use the system. The healthcare provider does not need in-house IT staff, as nearly all technical issues will be resolved by system developers or the cloud storage company.
Since applications and data run on remote servers, the investment in local hardware is significantly lowered. Healthcare providers using cloud technology do not need high spec machines. A report from Oracle shows that the return on investment in cloud technology infrastructure is more than two times higher than that using traditional technology.2
Integrating EHR with Cloud Technology
When healthcare providers adopt cloud technology, they not only derive all the benefits outlined above. They also make it possible to deliver an enhanced patient experience. In doing so, they can cut down on management tasks by letting patients set up their own appointments, for example.
Another option is to use cloud technology to manage e-prescriptions, whereby patients can get their prescriptions renewed without the need to come to the healthcare practice. These two features alone can free up staff to carry out other important tasks. They even make it possible to increase the number of patients that a practice can handle.
Perhaps the greatest benefit of using EHR cloud technology is the ease with which it can handle your expanding practice. If you use a system with revenue-based fees, you don't have to worry about additional software licenses or increased storage requirements as your user and patient numbers increase.
---
https://www-01.ibm.com/events/wwe/grp/grp013.nsf/vLookupPDFs/The%20IT%20Infrastructure%20Conversation%20New%20Content,%20New%20Participants,%20New%20Tone%20-%20Jacqueline%20Woods/$file/The%20IT%20Infrastructure%20Conversation%20New%20Content,%20New%20Participants,%20New%20Tone%20-%20Jacqueline%20Woods.pdf